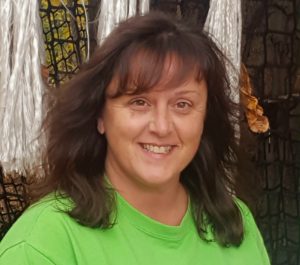 Sandy's career has always been in the building/property management field however, she never thought she would have the amazing opportunity to actually work for a tree house builder with 14 acres, 4 buildings, imaginative structures and activities.
Sandy loves talking with people, keeping the office organized, keeping the rest of us zipping down the right line, and making sure that the bills are paid on time. The rest of us here have no idea what we'd do without her.
Sandy has lived in the West Chester area her whole life. Her first love is her children/family, her second, the outdoors. Whether it be the beach, the mountains, camping, on the back of a motorcycle…the outdoors is her happy place. "The tranquility of the outdoors puts life into perspective".
Her personal goal…to learn something new every day and prosper.