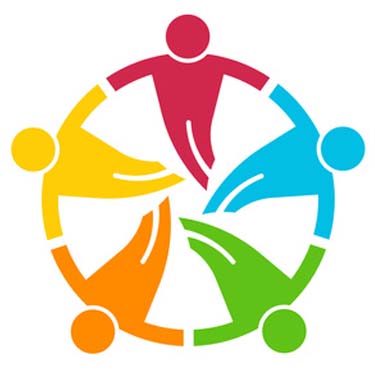 DISCOUNTED GROUP EVENT RATES ARE AVAILABLE
FOR ADMISSION & FUN PACKAGES
Pricing: Tree Time is our entry level package which includes Treehouses, Warrior Woods, Pirate's Cove, Mini Animal Farm, Picnic Area and Walking Trails – No Adventure Activities are included – No host is provided.  Your Group will be greeted upon arrival and available for questions throughout your visit until your departure from Treehouse World. The cost is $12.00 per participant.
If your group would like to participate in Adventure Activities, we have several packages that can accommodate from 1 to 5 Adventure Activities. These packages vary from 2 to 2.5 hours in duration.  A Group Host is provided to help guide your group to each activity.  They will greet your group at arrival and remain with you until your Adventure Activities are complete.  They are available for questions throughout your visit until your departure from Treehouse World.  Please call for pricing.
Qualifying Group Size and Deposit:
Please contact us for group minimums and pricing.
Deposit: A 50% deposit is required to book your date of choice.
If a guest wishes to cancel their event more than 4 days prior to that event, a store credit in the amount of the deposit will be issued (less a $75 administrative fee) and may be used for up to 2 years from date of issuance for any activity at Treehouse World but will not be refunded. If the guest cancels an event less than 4 days prior to the event, they will forfeit their entire deposit. Guests may reschedule an event without any forfeiture of deposit or charge of administrative fee.
In the event that Treehouse World must cancel an event for any reason, they will notify customer as soon as possible and attempt to reschedule the event or issue a full refund.
TREEHOUSE WORLD
Serves Groups Just Like Yours!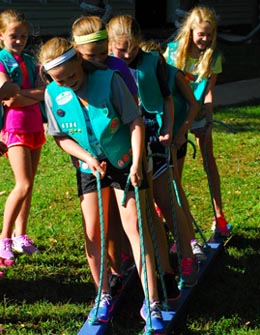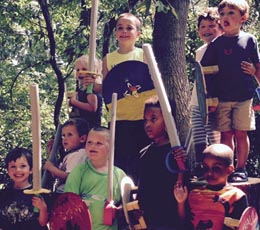 Group Start Times
All Group Start Times are generally on the "2's" (i.e. 10am, 12pm, 2pm, 4pm, etc.) Sometimes on weekdays we can offer some flexibility regarding start times. We have limited capacity for throughput on our activities. Therefore, large groups are generally split into smaller groups to accommodate everyone in a timely fashion.
Activity Blocks
All Activity Blocks are for a duration of 1/2 hour each: We will provide as many rides as possible in that time period, recognizing that individuals operate at their own individual pace for activities such as climbing, zip lining, etc. We guarantee that each participant will experience at least one round for each activity, and oftentimes more, depending on group size and the varying time required for individual participants. We reserve the prerogative to modify time and throughput levels in order to accommodate varying group sizes and dynamics.
Adventure Activities
Adventure Activities Include: Tree Climbing; Archery Tag; Buccaneer Zipline; Pirate Ship "Walk the Plank"; Tomahawk Throwing and Bungy Trampoline.
Chaperones
Chaperones are welcome to accompany groups and are free of charge for a ratio of 1 Chaperone to 8 participants*.   Accompanying adults above this ratio are charged as participants or may purchase an Observer Pass.
*Excludes the Valley Creek Aerial Zipline Tour
All programs are subject to 6% PA sales tax.

Advance Registration is required for group rates to apply.

All prices and policies are subject to change without notice.

Pricing does not include gratuities.
Please contact us for group reservations or to discuss how we can plan a group outing that will meet your goals.